---
New Banksy artwork discovered in West London, with act of creation captured on film
Staff at ForeignStudents.com believe that that they have discovered a new work by Banksy, the world's most celebrated street artist. The piece has been stencilled onto the side of a disused building, and depicts a woman falling through the air, desperately clutching onto a shopping trolley containing a bottle of wine, a necklace, and a purse. This literal take on the 'shop till you drop' motto – presumably a comment on the potentially self-destructive power of consumerism – was created using an elaborate scaffolding set-up to conceal the artist in the act.
Ever want to know how a Banksy is executed? This was a major operation, starting early Saturday 19th November, with two 'workmen' unloading scaffolding from a white van. While one erected the structure, the other stayed on the look-out for authorities. We all know this through the fortuitous involvement of ForeignStudents.com, who, thinking that the scaffolding was the start of construction work to redevelop the disused building, photographed the process.
By 2pm, they tell us, the scaffold was finished and a white tarpaulin was used to cover the frame and, crucially, to conceal anyone on the structure. By 3pm on the Sunday, the 'workmen' began to take the scaffolding down and re-load it into the van. During this process, a 'security guard' in a yellow jacket kept watch. Remarkably, the ForeignStudents.com staff even caught an image of a man – presumably the artist – standing on the structure next to the artwork. By 5pm, the site was clear, and a new piece of art had been born.
News has quickly spread across the internet, and there is a consensus – largely due to the sheer scale of the operation, but also due to the correlation of style – that this to be a genuine Banksy artwork.
Source & Photo: Foreignstudents.com (http://www.foreignstudents.com/student-news/revealed-banksys-method-shop-til-you-drop/2624)
Follow ArtLyst on Twitter for breaking art news and latest exhibition reviews
More Photos Below (A work in progress)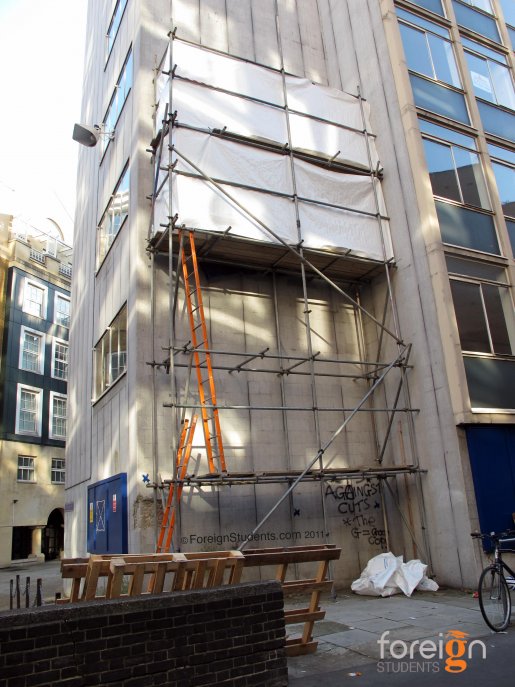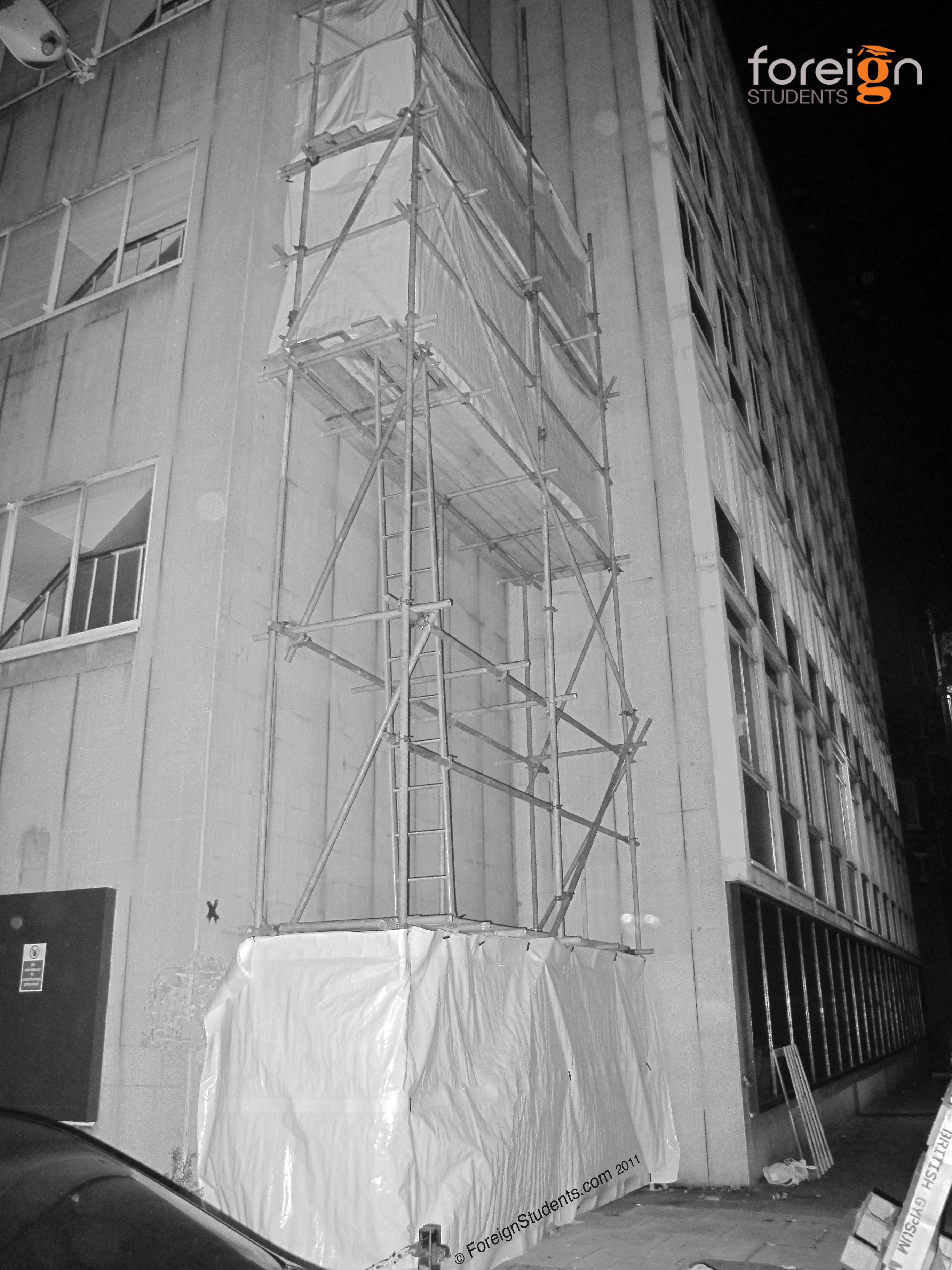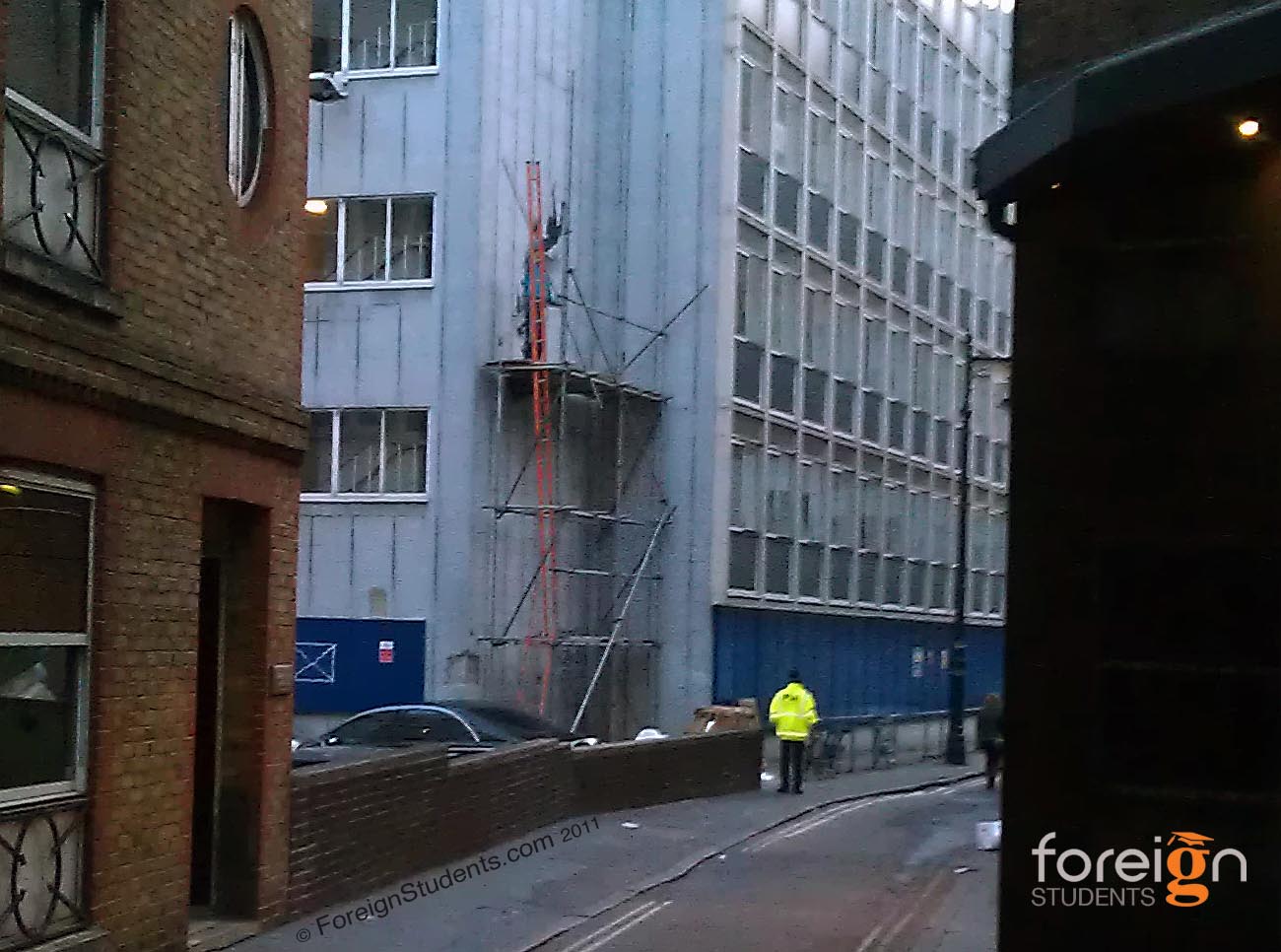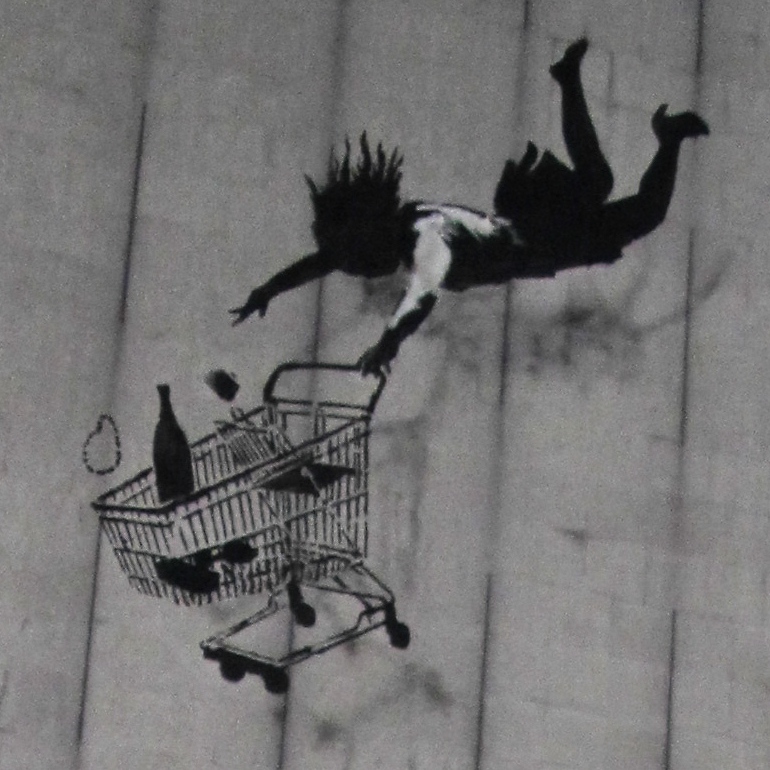 ---
Related Posts
[jetpack-related-posts]