---
An evening of Jazz: Giovanni Guidi
Piano recital
16 october 2014, 7:30 – 9:15 pm
On the evening of Thursday 16th October 2014, rosenfeld porcini is proud to present in its Fitzrovia gallery, for a second consecutive year, an exclusive piano concerto by acclaimed young Italian Jazz prodigy Giovanni Guidi.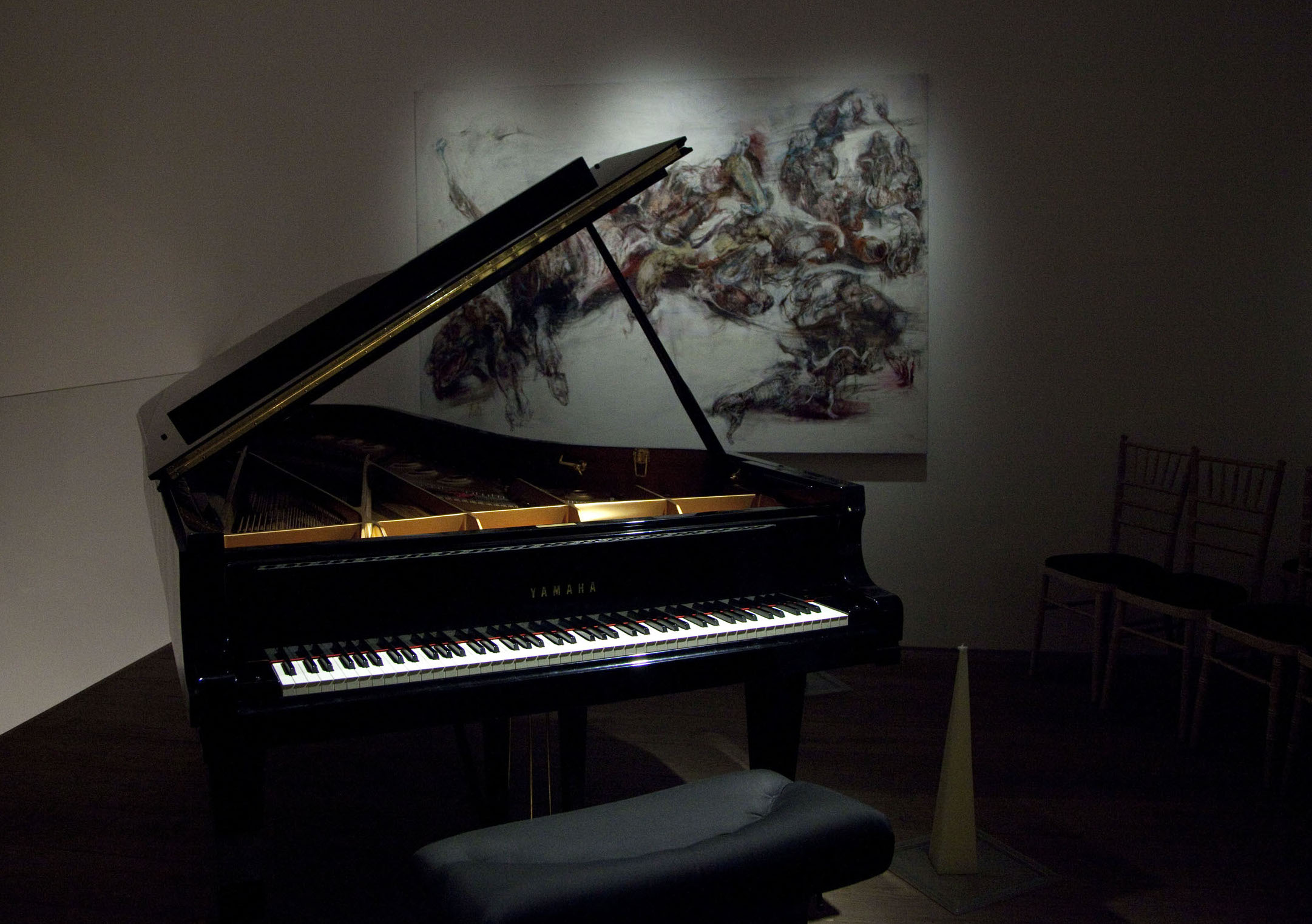 rosenfeld porcini's ongoing cultural programme features performance, debates and talks where the public is invited to experience and explore contemporary genres and topics in art. A rich variety of events has already punctuated 2014; A dance performance created by artist Bongsu Park; Haiku by CONTROLUCE Teatro d'Ombre, which combined dance with shadow theatre; an evening of music by string quartet 'Quartetto Prometeo'; and more recently, a panel discussion on Video Art with invited guests David Gryn, Tabish Khan and Mark Westall alongside director Ian Rosenfeld.
After the tremendous success of last year's concert, Giovanni Guidi is back at the gallery to perform on a grand piano a series of improvisations based on his highly successful album 'City Of Broken Dreams' – ECM 2013, as well as from his already recorded, but unreleased new record expected early next year. The afore-mentioned ECM album from 2013 received rave reviews internationally; the pianist himself was termed one of the world's best jazz-piano newcomers by Guardian jazz critic John Fordham. Join us for an unforgettable evening of musical virtuosity.
The performance is set to begin at 7.30pm and will last 1 hour 45 min with intermission.
Tickets: £20, advance booking on Eventbrite recommended
Please note that late arrivals will ONLY be admitted during the intermission
Note on the Artist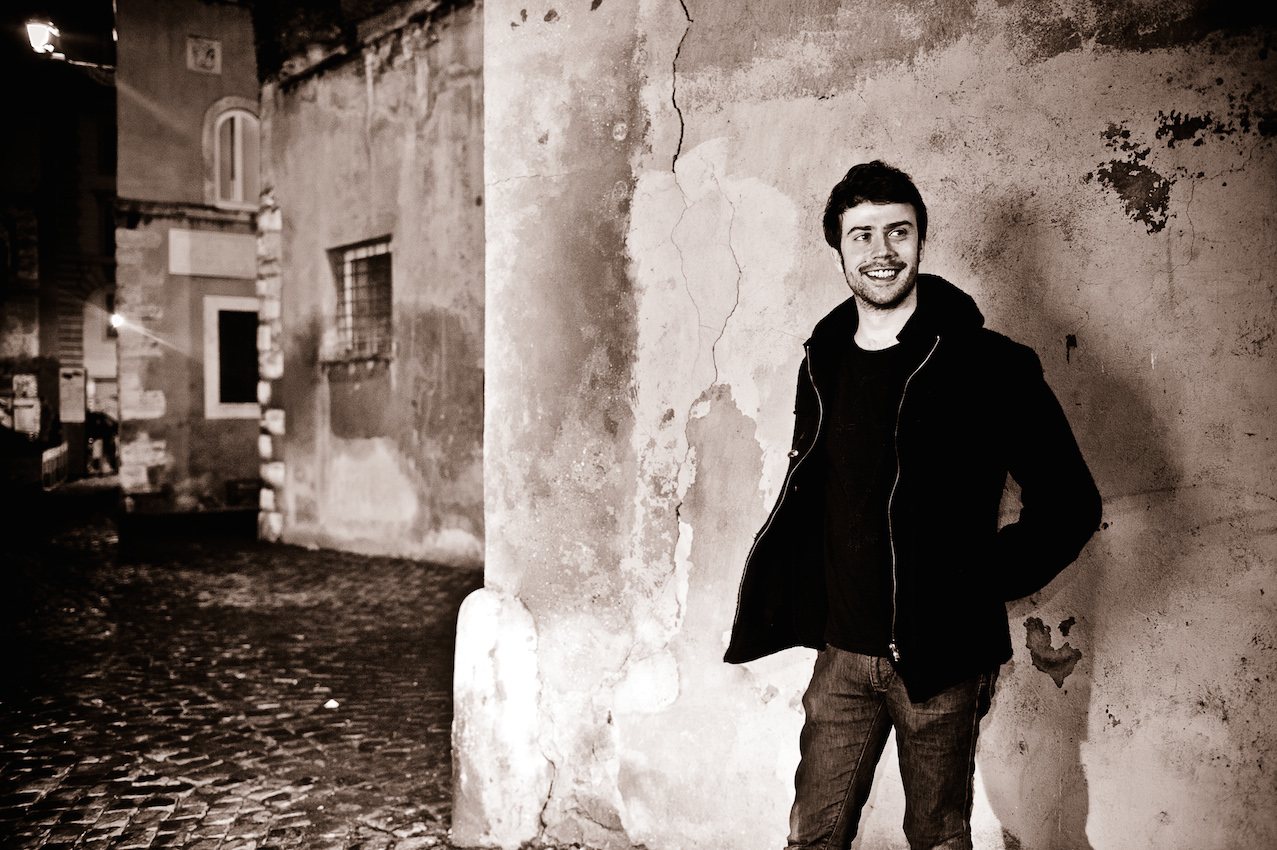 Born in 1985 in Foligno, Italy, Giovanni Guidi has manifested interest in music as a young child. He formally started his studies in piano at the age of 12. During summer master classes in Siena, he attracted the attention of Enrico Rava – jazz trumpeter and member of the New Quintet – who later asked him to join the group Rava Under 21, and subsequently Rava New Generation. It was with this later group that Guidi had a break through and appeared on a nationally distributed CD for the magazine "L'Espresso." Guidi has also featured in the Gianluca Petrella's Cosmic Music Orchestra, Fabrizio Sferra Trio and currently leads his own group. The pianist has performed in a number of important festivals, including Umbria Jazz, Villa Celimontana Jazz Festival, Ubi Jazz, Vicenza New Conversation, Umbria Jazz Balkanic Windows, Zurich Nu Jazz, Fandango Jazz Festival, Stavanger Mai Jazz, Vigo Jazz Festival and North Sea Jazz Festiva. Giovani Guidi was named best Italian pianist in 2011 by the magazine Insound and he released in early March 2013 a first record as a leader for ECM "City of Broken Dreams", with the collaboration of American double-bassist Thomas Morgan and Portuguese drummer João Lobo.
www.facebook.com/GiovanniGuidiJazz
http://www.youtube.com/GiovanniGuidiVideos
| | |
| --- | --- |
| Duration | 16 October 2014 - 16 October 2014 |
| Times | 7:30-9:15pm |
| Cost | £20, advance booking on eventbrite recommended |
| Venue | rosenfeld porcini |
| Address | 37 Rathbone Street London W1T 1NZ, , |
| Contact | +44 [0]20 7637 1133 / info@rosenfeldporcini.com / rosenfeldporcini.com |
Related Events